XINYUE attends 2020 Online Canton Fair
June.18.2020Author:KAIHUA
Recently, the 2020 Canton Fair kicked off. Weihai Xinyue garment Co., Ltd., a subsidiary of Weihai Kaihua Import and Export Co., Ltd., presents its products to buyers around the world in multiple dimensions through online product display, circular screening, recording and live broadcast.
Customers can visit the website 
https://www.cantonfair.org.cn/en/
    Search Exhibitor: XINYUE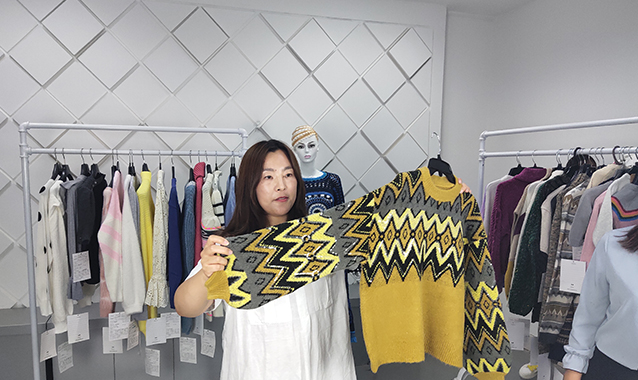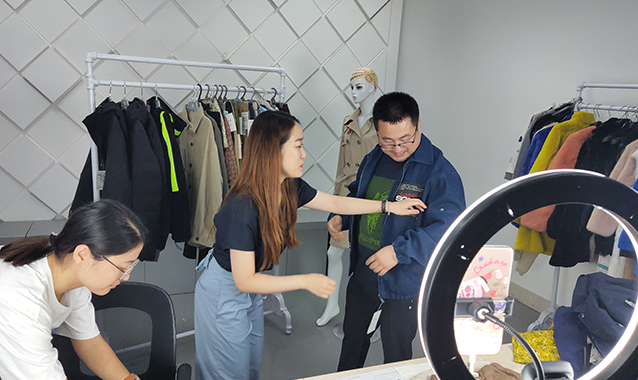 In the live broadcast room of weihai xinyue garment co., ltd, the anchor is holding a fashionable sweater and giving a live explanation. Apple, manager of the sweater department of Weihai Xinyue garment Co., Ltd., said that compared with offline participation, online participation not only saved many expenses such as travel expenses and booth construction costs, but also could be open to a large number of customers and introduce relevant payment at any time according to customer needs. "We only have 9 square meters of booths at the offline Canton Fair, and we can only produce 50 samples, while we can display almost all the payment online, and we can change the live payment at any time every day according to the customer's response." Apple said.
Affected by the epidemic situation, this canton fair was held online for the first time, converting 60,000 offline booths into 25,000 online booths, and creating a 24-hour, all-weather display platform for China's fashion foreign trade enterprises such as clothing, bags, shoes and hats in the "cloud show+cloud live broadcast negotiation" mode. Weihai Kaihua Import and Export Co., Ltd. has won two online booths and a live studio for its Weihai Xinyue , and has built an exclusive display center and eight 24-hour live studios in the cloud.
Back To News List